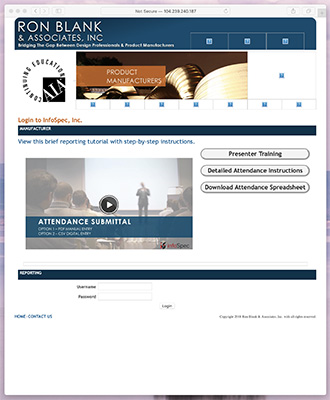 Exciting Changes Coming for Lunch & Learn Reporting!
YES, YOU ARE IN THE RIGHT PLACE… We are migrating to a new platform for Lunch & Learn/Face to Face course reporting and we will be notifying each of our clients as we move them into the new system. You will have plenty of time to adjust to the new site and features. For now, please ignore the login in the top right and CONTINUE HERE or click the link to the left below to report Lunch & Learn attendance as you always have.
"ATTENTION: We are aware of an issue opening the link below in the CHROME browser and we are working to resolve it. In the meantime, copy and paste the link in your navigation bar, use a different web browser, or right click on the link and choose the third option, "open link in new incognito window".